On today's episode of Me Myself and I Radio Anthony Hayes is joined by guest John Powell.
DOWNLOAD NOW!
iTunes | Stitcher | Spreaker | YouTube | iHeartRadio | SoundCloud
GUEST BIO:

After experiencing an epiphany in 2009, John Powell realized he held the power to change the trajectory of his life.
Today, he has already achieved what experts and professionals were convinced was impossible: he is a life coach, author, speaker, and trainer who possesses a deep understanding and compassion for what it means to suffer in silence. He is deeply motivated and passionate about helping others overcome their past and step into their unlimited potential – as he has done in his own life.
"Much of my fear resulted from a combination of not knowing what my dreams or passions were and feeling I was not good enough to deserve any success or happiness. When I was much younger – before abuse touched my life – I had dreamed of becoming an author and poet, but as I grew older, those dreams slipped from my grasp. In this book I've shared how I overcame childhood abuse, including molestation, failed relationships, addictions, dropping out of school and homelessness. I've also outlined how I moved away from my own darkness and earned my GED with a near perfect score ten years after dropping out of school; attended university maintaining Dean's List the entire time, got married, started a motivational coaching business and achieved my childhood dream to become an author.
If I can, anyone can.
My mission is to inspire others to transform their dreams into reality by growing past their own limiting beliefs and behaviors so they can reinvent their lives. I want to show others how they can begin to overcome their fears, regrets, or insecurities and empower themselves to step into personal greatness – and live their lives of purpose on purpose."
John lives in Western Canada and is currently writing his next book while developing programs to help others master the principles he teaches so as to maximize their true potential. To learn more, visit www.jpmotivation.com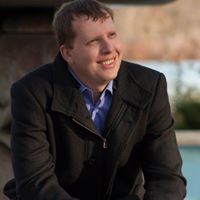 My Journey. My Truth.: A Story of Hope, Courage and Transformation.
My Journey, My Truth is the compelling story of transformation – one man's remarkable determination to overcome a debilitating and chaotic past. A child who survived unconscionable abuse; a victimized youth engulfed by self-defeating lifestyle patterns and "prescribed" mental health disorders causing him to give up on himself and others. He spiralled into the cold darkness of despair until one day, the only person who would ever believe in him showed up to light his way to empowerment and possibility. That person was John himself.
Today, John Alan Powell is a motivational coach, author and inspirational speaker manifesting his dreams. Discover how he made this extraordinary journey by exploring each of the lessons he learned and put into action to defy the odds and take control of his life by creating his own success formula. Discover how you too can overcome limiting beliefs, insecurities and adversity, step into your personal greatness and live your life of purpose…on purpose.
Because the only guarantees in life are the ones we create for ourselves.
Learn more at www.johnalanpowell.com
NOTABLE INTERVIEW QUOTATIONS:
It's euphoric! [on becoming an author]

It's only impossible because you have never seen someone do it.

I would find ways to improve that one thing until that was no longer a trigger.

Whatever you're going through in life whatever the difficulty, the obstacle, the circumstance, there's a way to power through it and John is living proof of that.
LINKS:
EPISODE MUSIC:
Show music introduction "Do It All For The Dream" provided with permission from Lovestruck Robot by Jace Magee. Please visit lovestruckrobot.com for more information or iTunes to download now.
Thank you for listening to Me Myself and I Radio Podcast with Anthony Hayes! Please subscribe on iTunes, leave a rating and review and tell a friend.